One of the most important yet surprisingly neglected stages of a wallpaper installation is surface repair/preparation. The most successful installations involve surfaces that are clean, dry, smooth and non-porous. Any of the following conditions can cause poor adhesion or product failure:
Highly textured paint
Moisture behind the drywall
Dust or any other contaminants
Poorly painted wall edges
Freshly painted surface which hasn't cured yet
Patchy, uneven application of primer.
Note: Please be advised wallpaper installation is a craft that takes years to become proficient at. It is highly recommended that you hire a professional wallpaper installer/contractor.
Dry Surfaces Work Best
Before attempting to prime a wall, one of the first things you should check on is the humidity level. Walls should not contain in excess of 4% residual humidity as measured by a moisture meter.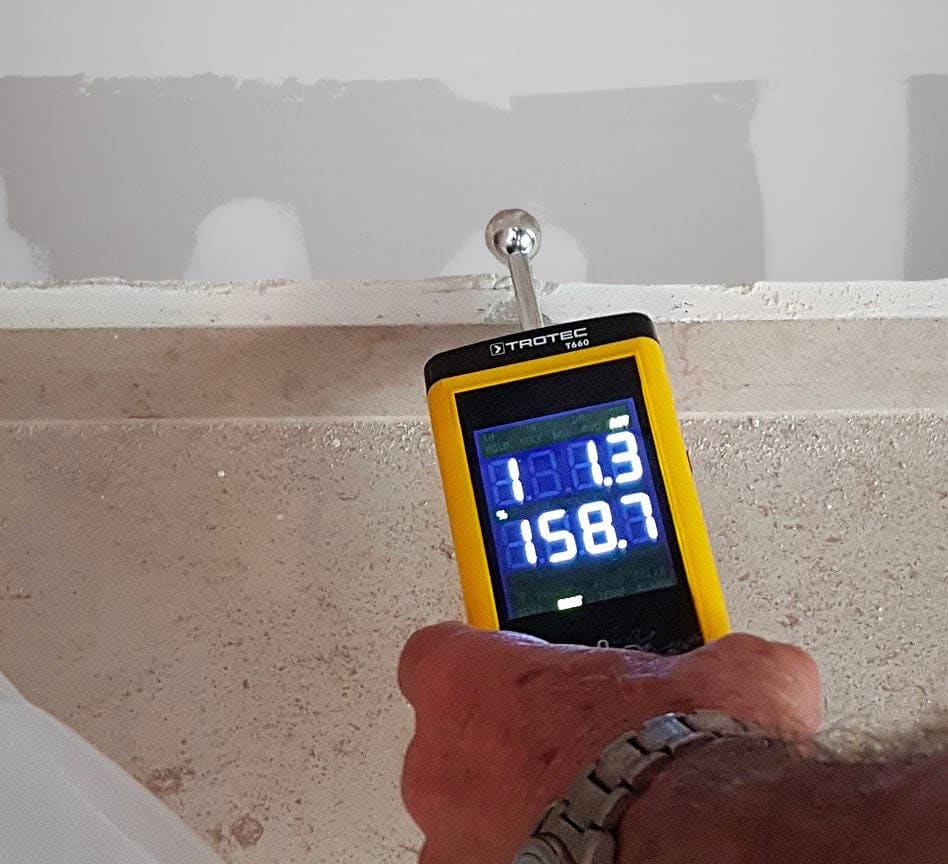 If moisture is present, immediately identify and eliminate the source until you have a completely dry surface to work with. Few things will undo your hard work faster than a wet wall.
Note: Any mold or mildew must be removed from walls and hanging surfaces prior to installation as they not only compromise the bond, but pose potential health hazards.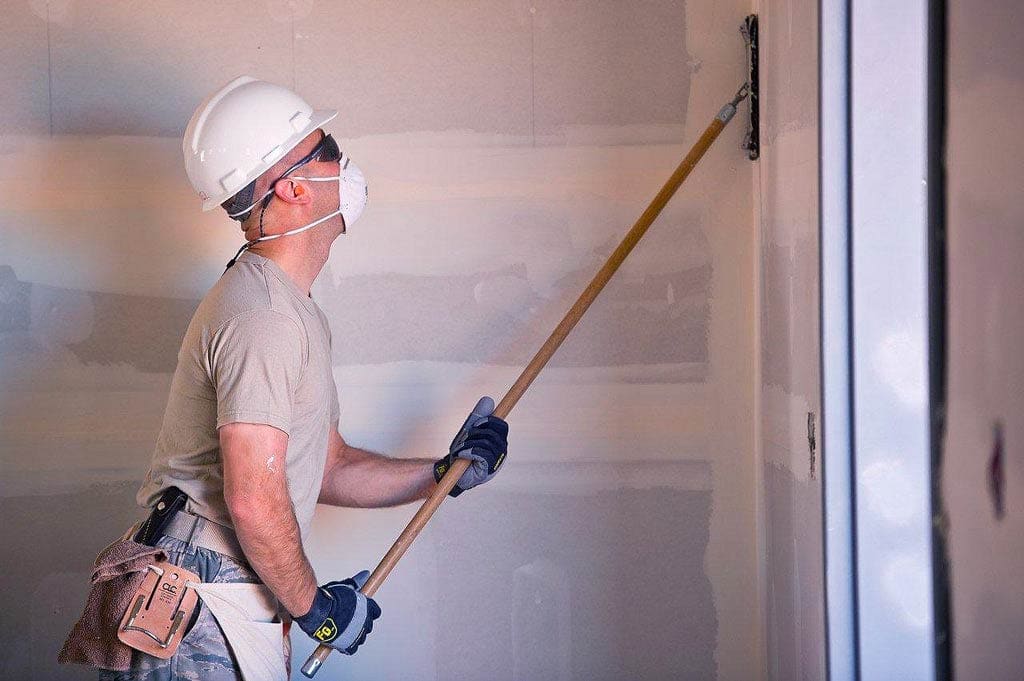 You want to be absolutely certain that your surfaces are level and free of blemishes, cracks, holes or peeling paint. Treat any problem areas with putty or spackling and sand the surface down down with 120-grit sandpaper for a smooth and even finish. Remember, your graphics will only look as clear and polished as the surface it sits on.
Note: Once the surface is dry and ready for primer application, be sure to wipe the surface down with a micro-fiber dust cloth.
Consistent Temperature is Important
For walls that are subject to temperature changes (either via water or heating pipes) extra care must be taken to ensure a constant temperature throughout the surface. This is why wallpaper is often not installed on surfaces that receive many hours of direct sunlight. The heat can warp the vinyl substrate and cause buckling or sagging.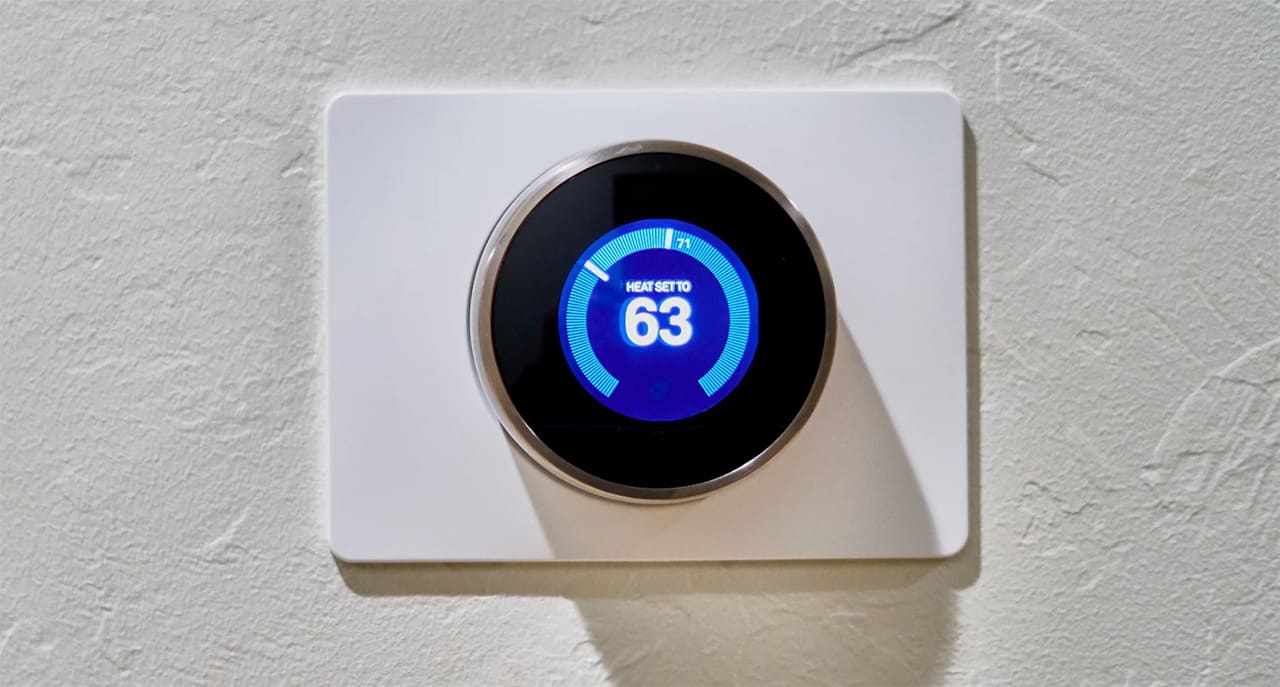 In cases where walls are covering a source of heat, it is highly recommended to ensure they are properly insulated before priming. Unfortunately this is outside the scope of this article, given that this is related more to the construction of the wall itself. If the surface has central heating or an HVAC system behind it without insulation it can seriously compromise the wallpaper's longevity and is generally not recommended for long term installations.
Avoid Wall Coverings and Dark Paints
It is not adviseable to install wallpaper on top of existing wall coverings. For optimal results make sure all existing wallpaper and adhesives are removed and the surface thoroughly cleaned. Use DIF liquid or gel for quick, non-toxic adhesive removal.
Note: Before removing any wall graphics, you should be sure they have been installed more than 21 days so that they've cured properly. Glue that hasn't set can often result in a messy and difficult uninstall.
You should also avoid applying graphics to heavily tinted paints which have more than 1 oz. of tint per gallon. The colorants of darker paints tend to need more curing time. The underlying colors may also compromise your graphics.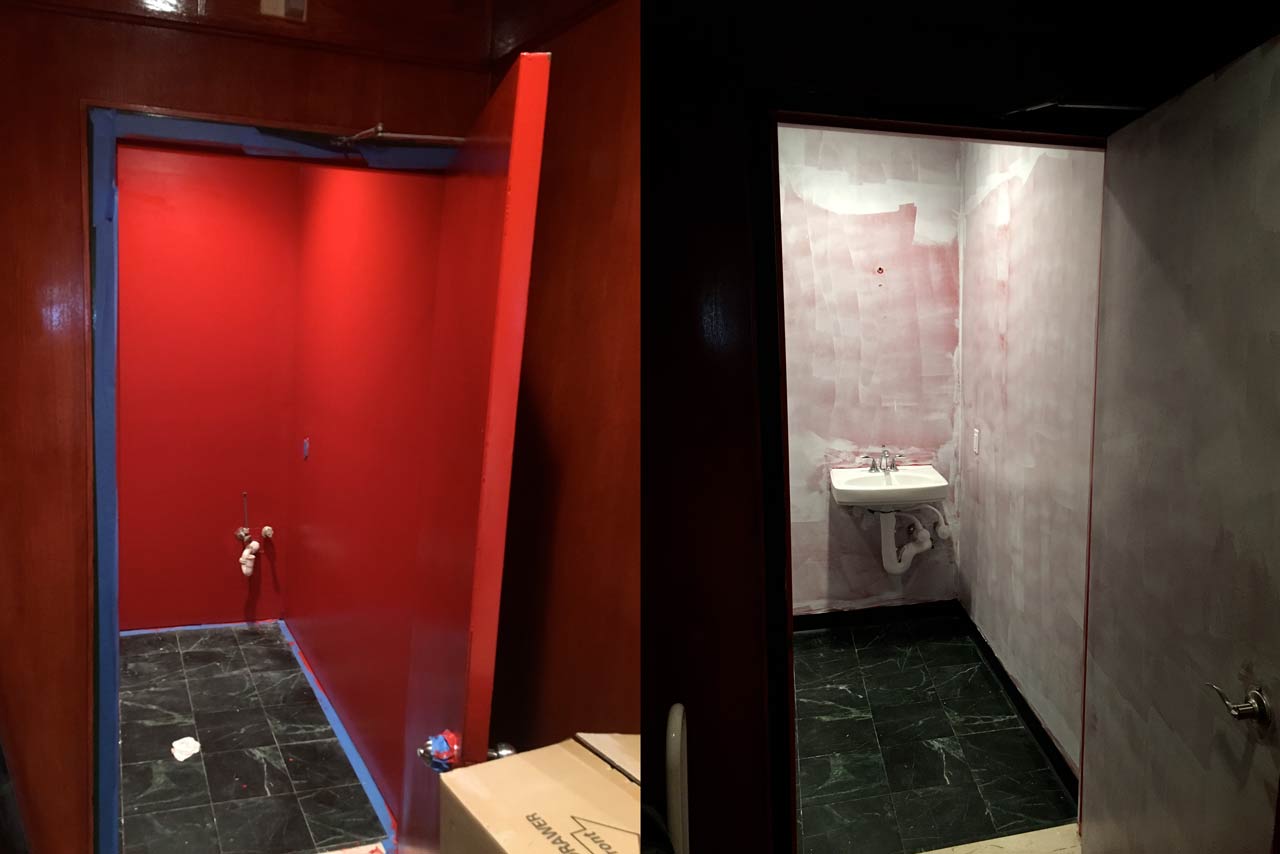 Despite a generous application of primer, the underlying color is still highly visible. In such cases it is recommended to apply two coats of white latex paint before priming.
Applying Wall Primer
Roll the primer onto the surface in vertical, parallel strokes. You should use enough pressure to saturate the area but not so much that you drip excess primer or overlap too far. Apply the primer evenly and consistently; avoid overspreading. This is one of the most critical steps and should not rushed.
Note: The ideal environment for applying primer is: Humidity: 0% to 85% / Temperature: 50 to 90 F. Lower temperature and higher humidity can both slow down drying time. When applying the paint, use a 3/8" roller cover to reduce stippling and provide the ideal bonding texture.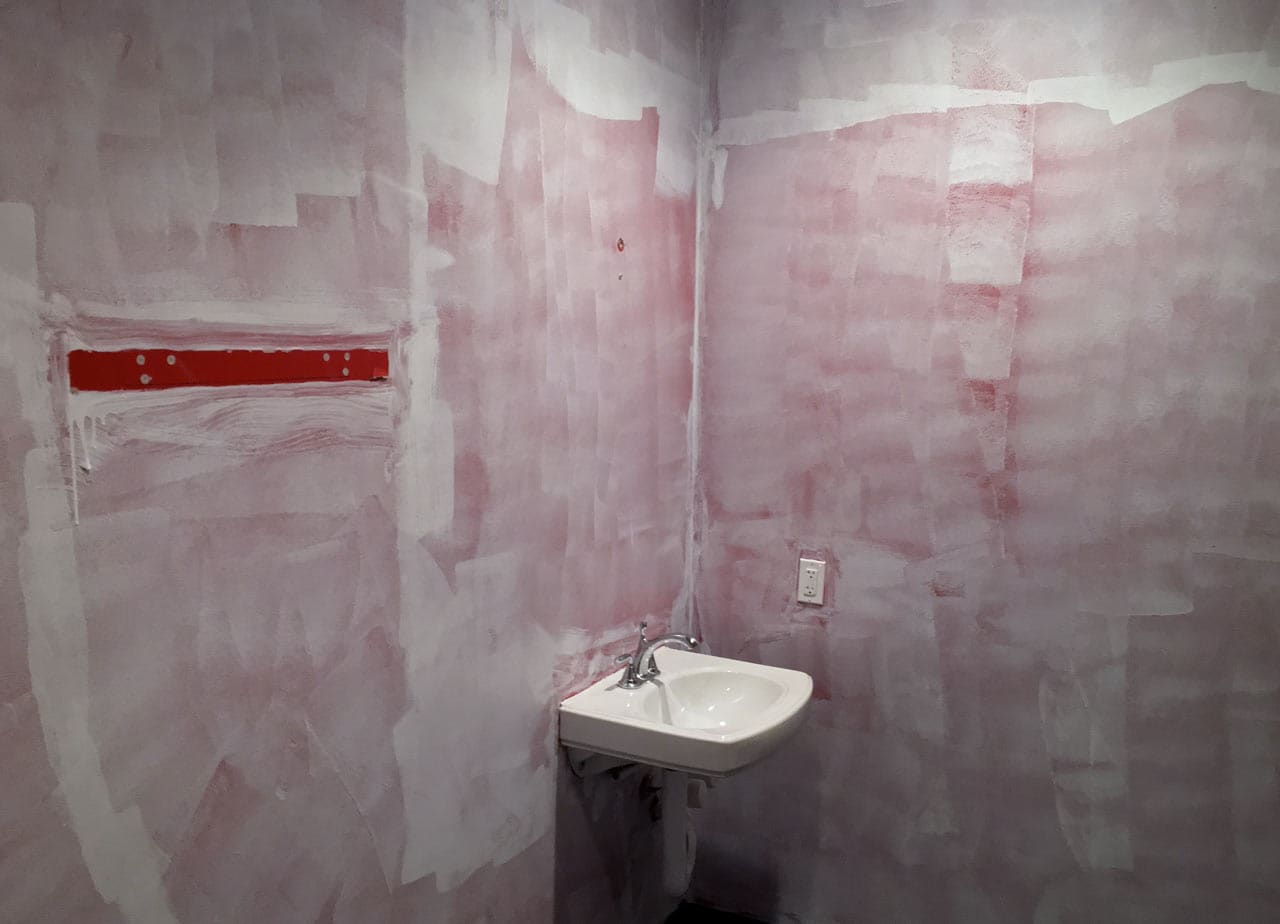 A prime example of what NOT to do. Rushing the job may lead to problems down the line. ## Primer Curing Time
When using a water based primer/sealer you should allow the walls to dry for a full 24-48 hours before attempting to install. During this time the space should be well ventilated and ideally not very humid. You want to be extra sure that the primer has fully set because wall graphics tend to bubble and distort while paint is still in the curing process.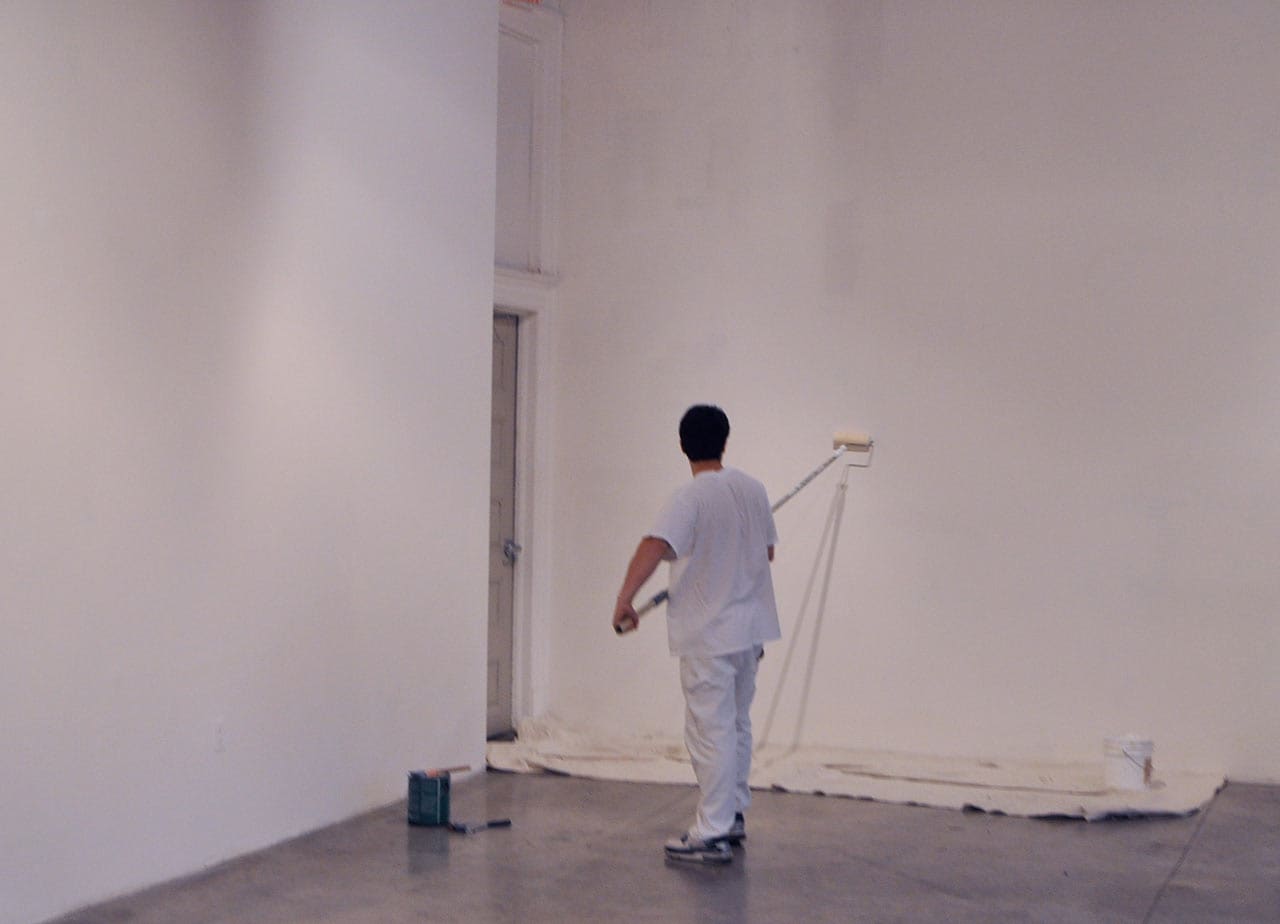 This wall is being primed by professionals for an installation that will last for years to come.
Pay Special Attention to Corners
When applying both primer and sealer, great care should be taken when painting edges and corners, as these are usually the first areas to peel or curl. Dust also tends to collect in corners so you want to make extra sure that these areas are completely protected.
Applying Wall Sealer
The purpose of a quality sealer is to lock out moisture and seal in the adhesive bond of the primer. Professional installers recommend two coats of sealer, with the second applied only when the first is dry to the touch.
To facilitate cleaning and speed up curing times, it is also recommended to use water-based primers and sealers such as those available from Kilz or Zinsser.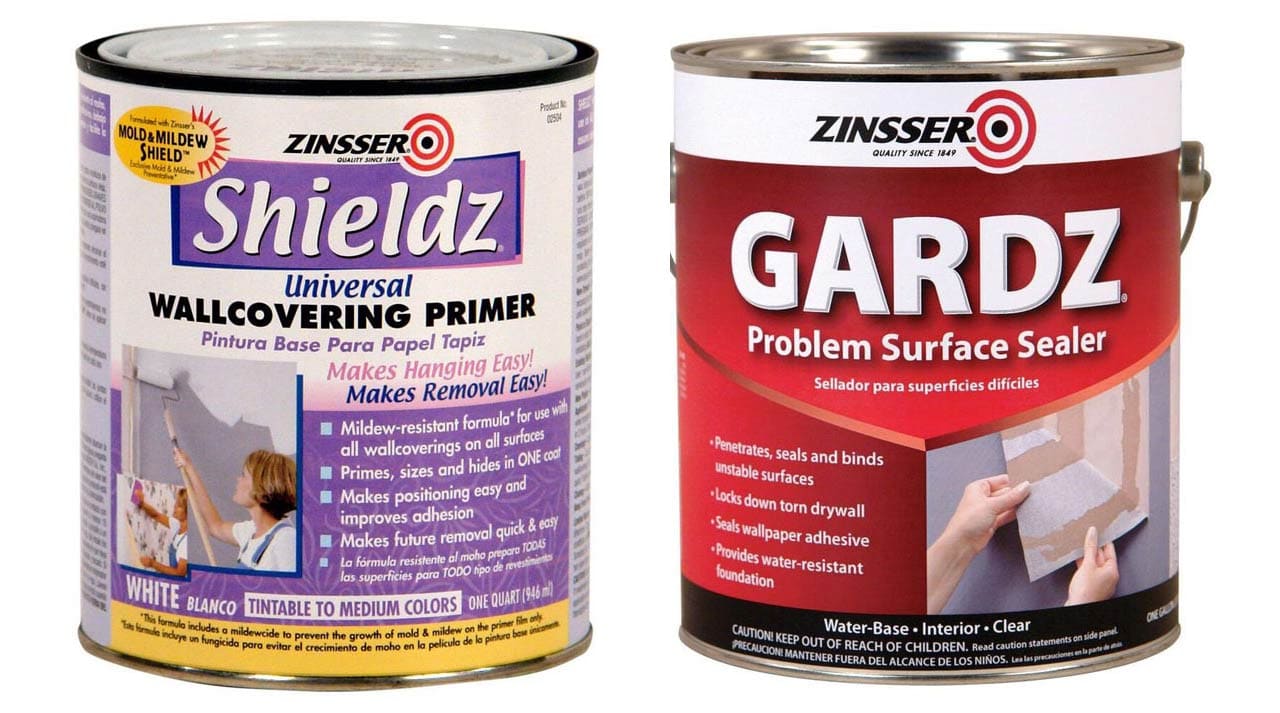 Note: Many of these brands provide a 2-in-1 solution that combines primer and sealer which can expedite the process, but it will not have the same staying/holding power as applying 3 separate coats in the appropriate order.
Curing / Acclimation of Wallpaper
Printed material should be allowed to dry and cure fully for at least 48 hours before installation. Failure to allow the ink solvents to dry completely may result in warping and curled wallpaper corners.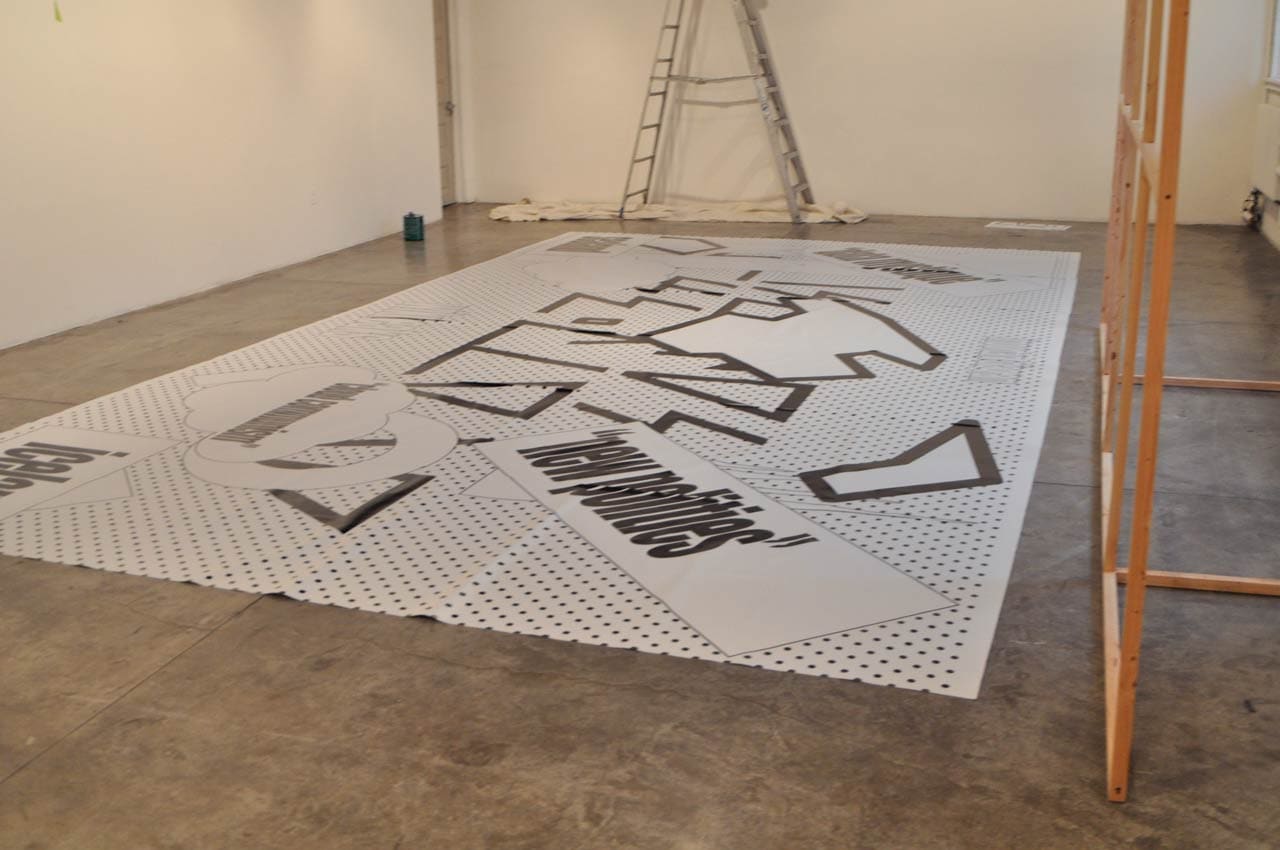 Before installing, the material should be rolled out, laid flat and allowed to reach room temperature (minimum of two hours waiting time.)
Conclusion
Preparing a wall for graphic installation is not difficult, but doing it properly is essential in ensuring the longevity of your graphics. Wall coverings glued to a well-primed wall can last many years with minimal maintenance if these steps are carried out with the care and attention to detail they deserve.