Vintage wallpaper is a classic design element which instantly adds nostalgia and atmosphere to any home, office or workspace. Unfortunately, not every company which manufactures custom wallpaper stays in business, and consumers may be left without options once wear and tear have taken their toll and the wallpaper needs to be replaced.
However, there are modern solutions to this issue with the use of professional scanning and digital photography, which can be used to recreate old patterns and designs on newer, more durable stocks.
Getting Started
There are certain creative and technical considerations to be made to ensure an accurate reproduction.
Step One: Identify the "core pattern" of the design.
Is your wallpaper a repeated pattern? If so then a replica will require a full scan of the "design repeat". You can choose any part of the design as a starting point, but the goal here is to provide your designer with enough visual content to ensure a seamless copy.
Case Study #1: Your wallpaper is built on a classic repeated pattern
For evaluation purposes, you will need a clear and complete image of the core pattern. This can be determined by finding elements which are repeated both vertically and horizontally, creating a square or rectangle around the repeatable area.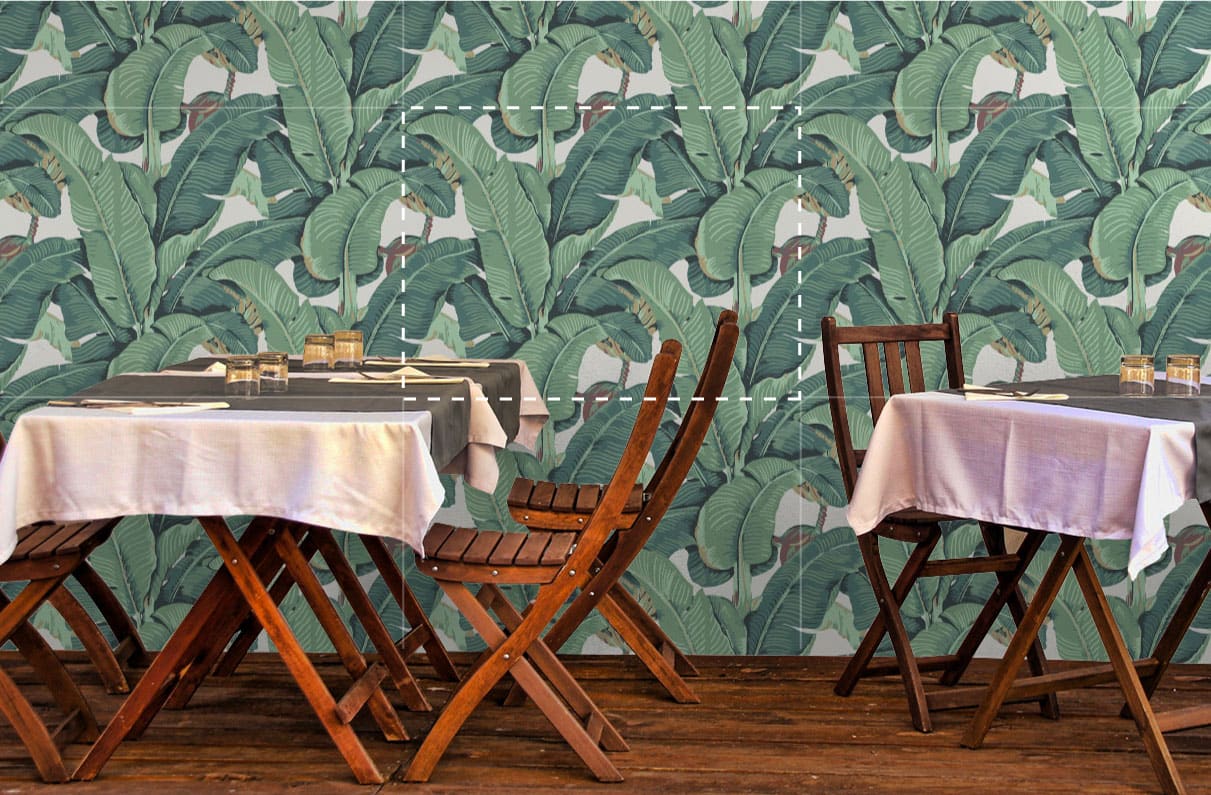 It's important to capture the entirety of this design in order to (a) get an accurate quote for a design budget and (b) create a faithful reproduction.
NOTE: There will be cases where a portion of the design is too damaged, or simply missing. In such instances an artist may need to copy/paste or illustrate parts of the design completely from scratch.
Case Study #2: Your wallpaper is a panoramic wall mural
Since there is no repeated pattern to build upon, the "core pattern" of a mural is actually the entire wall, which means scanning a sample is out of the question. The wall must be photographed, at the right angle, by the right camera and in the right lighting conditions, preferably by a professional. More on this later..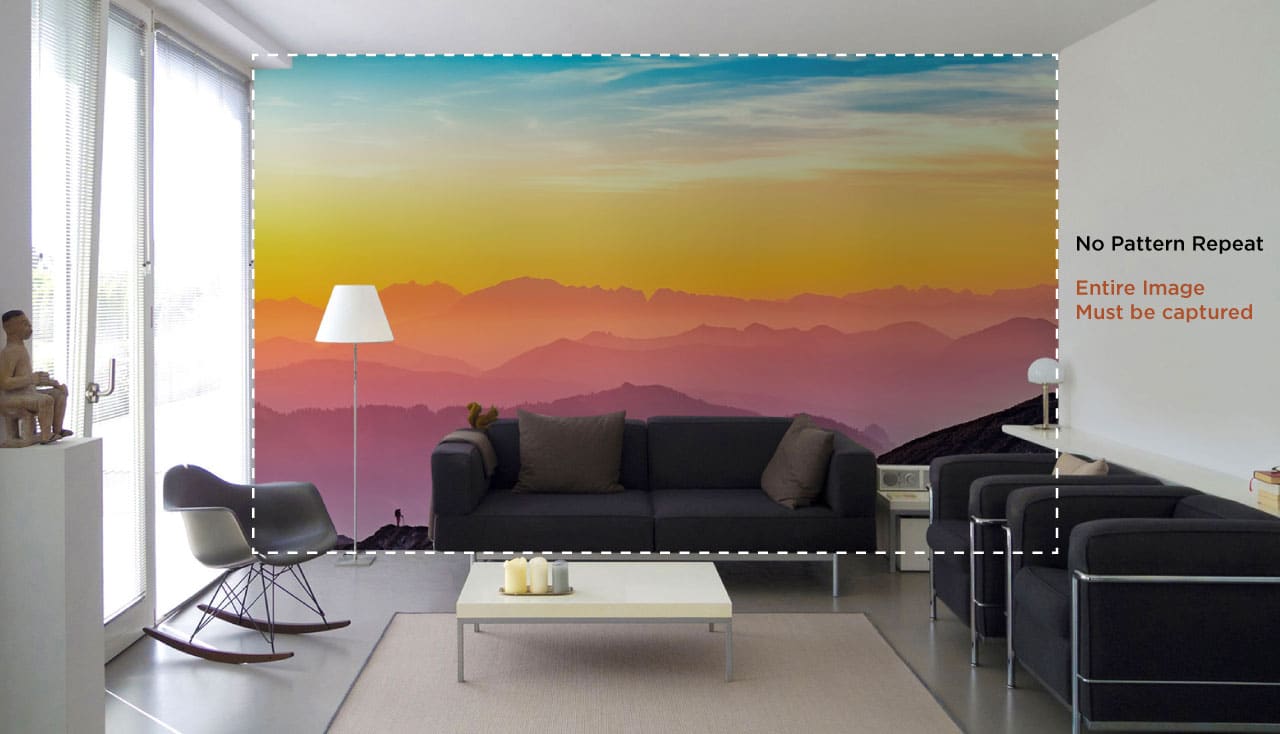 Step Two: Digitize Your Wallpaper
Method #1: High Resolution Scanning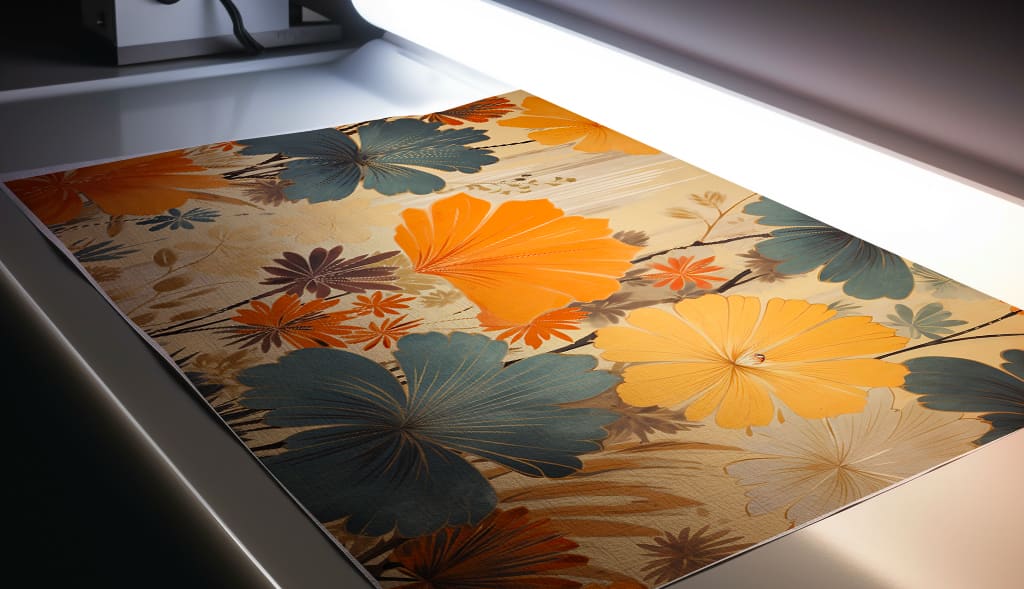 This is the most recommended and professional method available for reproducing wallpaper. Professional-grade scanners are a standard for capturing images at the highest possible resolution without having to worry about lighting, angles or any of the considerations that come with digital photography.
Professional scanning is also an excellent way to capture tiny detaiks and textures that a camera might miss, including fabric textures, embossing and other subtelties which add to the character of the design.
Given that original wallpaper material is required for this process, you will need to provide an actual sample of the wallpaper itself. This sample should include the entirety of the core design, but if it does not, a high resolution photograph of the rest should suffice.
Method #2: Digital Photography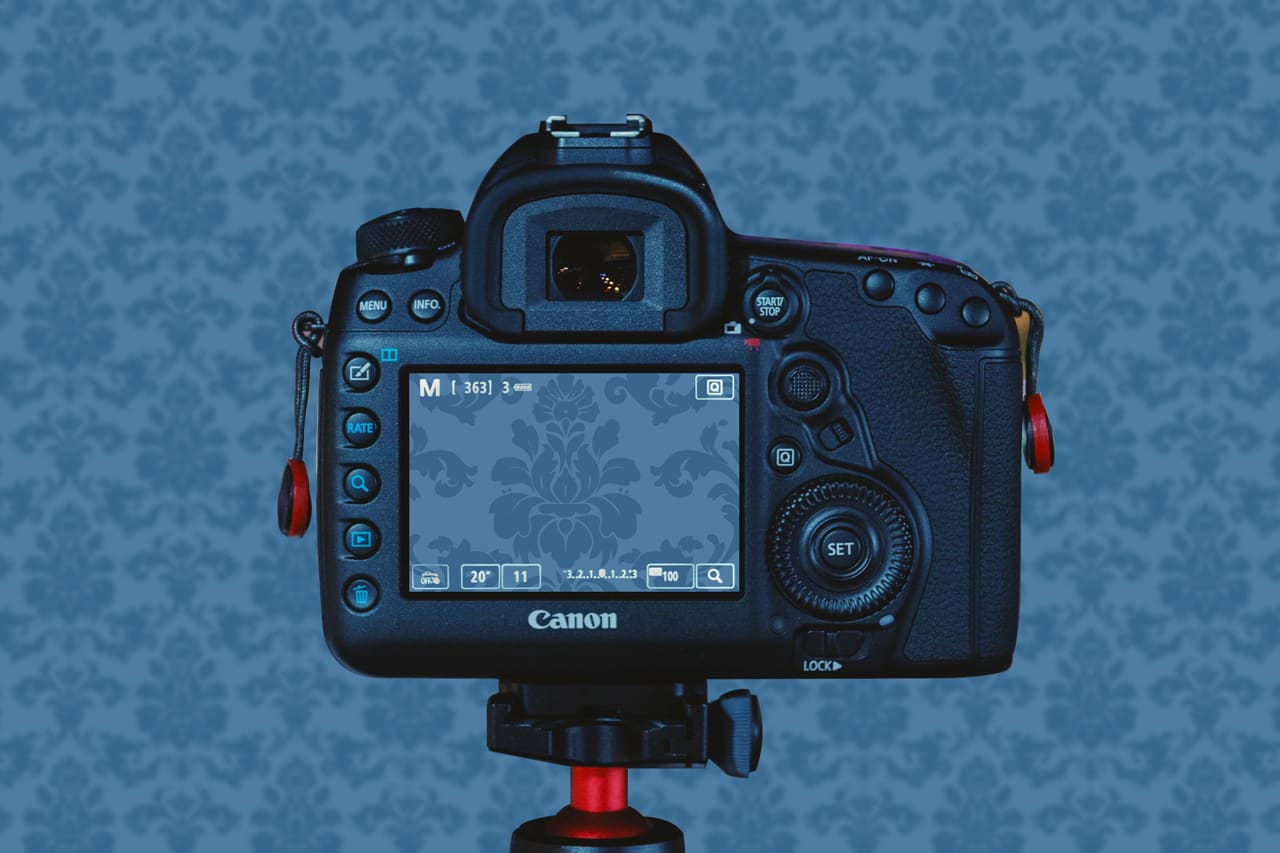 This process requires the highest available resolution, which means you must use the maximum amount of pixels available to your camera. This is not a job we would recommend for a smart phone. You will want to use a professional grade DSLR camera, mounted on a tripod to achieve maximum clarity and detail. Ideally, you would hire a professional photographer for this project, as they are more experienced at addressing many of the issues that can arise, but plenty of people have had success with a DIY approach by observing a few important rules.
You will want to ensure an even amount of lighting (without any reflection or glare) to capture all the colors and contrast. Diffused lighting is the most effective and one of the reasons you might hire a professional. Though you can also achieve great results if your room has sufficient windows and there is no direct sunlight. A cloudy day at high noon provides ideal lighting conditions.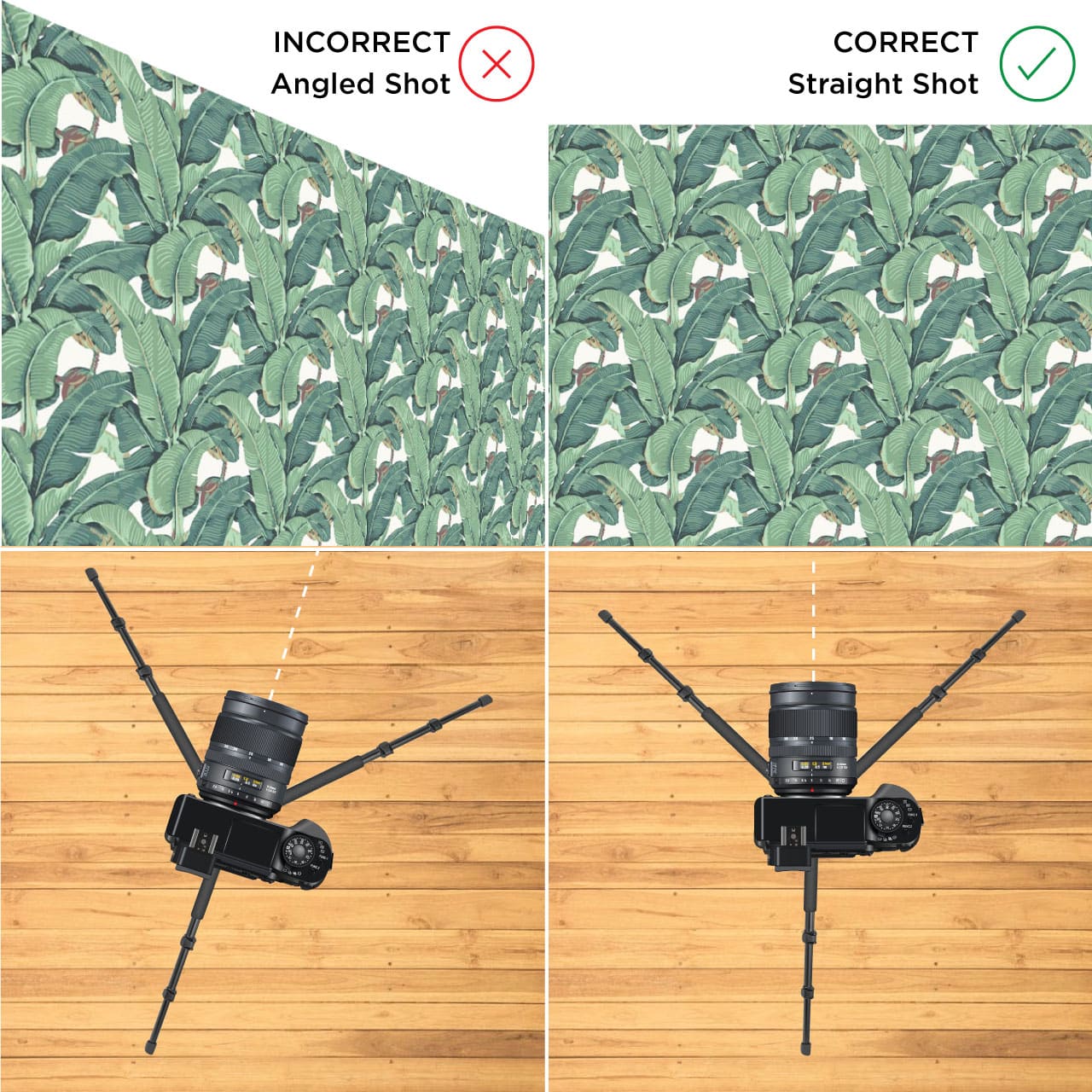 You will also want to place your camera is placed in perfect parallel to the wall, in order to eliminate any potential warping of the design based on perspective.
The type of lens you use is also worth considering. Wide angle and fisheye lenses will add a curved distortion to the image which is difficult to undo digitally. For interior shots that capture an entire wall, a 16-35mm lens is recommended. If you have a smaller section to shoot, then 35-200mm will get the job done.
So which method is right for you?
We will always recommend high resolution scanning, but the method which will work best for you depends on a number of variables:
Budget
The complexity of the design (how fine are the lines/details?)
Your level of skill with a camera or access to a professional photographer
The state and condition of the existing wallpaper
Seeking Professional Guidance
Many homeowners and decorators may have difficulty assessing these variables. This is why we recommend taking two sample photographs of your wallpaper:
Image 1: An image of the entire wall, in order to correctly identify core patterns.
Image 2: A close up image of the pattern itself, for assessment of detail.
These images are for evaluation purposes only, so a smart phone or consumer-grade digital camera are fine to use.
Once you send these images to a print shop, they should have no problem providing further instructions and guidance.
A Word on Wallpaper Covering Materials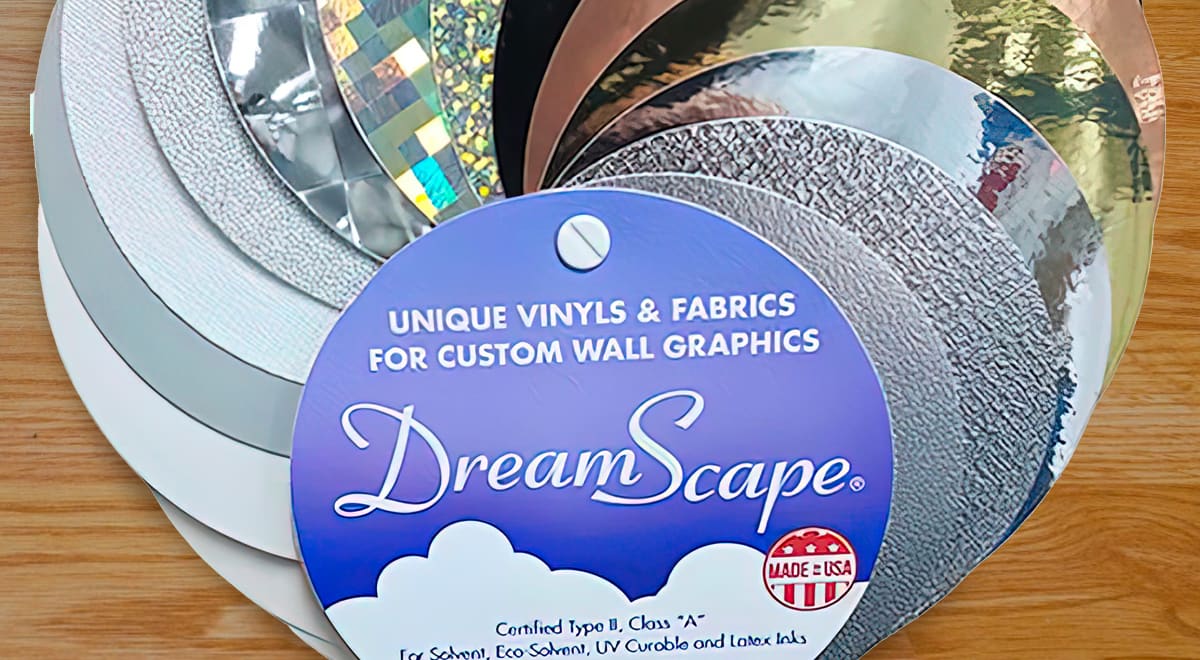 Wallpaper coverings are available in a variety of finishes, textures and materials. We always recommend that you ask to see a "press proof" of your design and all cost involved before proceeding with final production in large quantities.
When contacting a print shop, be sure to include your two evaluation photos and also describe the texture, look and finish that you would like to achieve, as this will expedite and move the process along quickly.
About Pricing
Cost will always be assessed based on several variables that are unique to each project:
Digital Recreation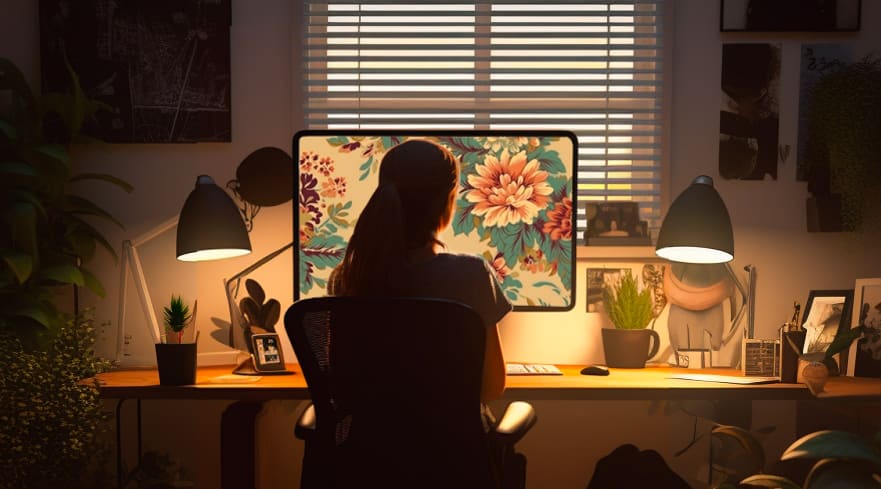 This includes all the scanning, retouching and illustrating necessary to generate a printable file which can be output at any commercial/large format printer. For cases when you more printing options/materials/finishes to choose from, you have the option of only purchasing the design, acquiring the file and sending it to the printshop of your choosing.
The cost of this process is determined by:
State of the original wallpaper. Does it need a lot of retouching?
Completeness of the sample. Are there areas missing?
Necessity to match an existing installation. Do colors need to be matched?
Number of colors. A designer will need to trace and isolate each one, adding time to the design budget.
Complexity of the design. Is your core pattern large or contain lots od details?
Wallpaper Matching & Printing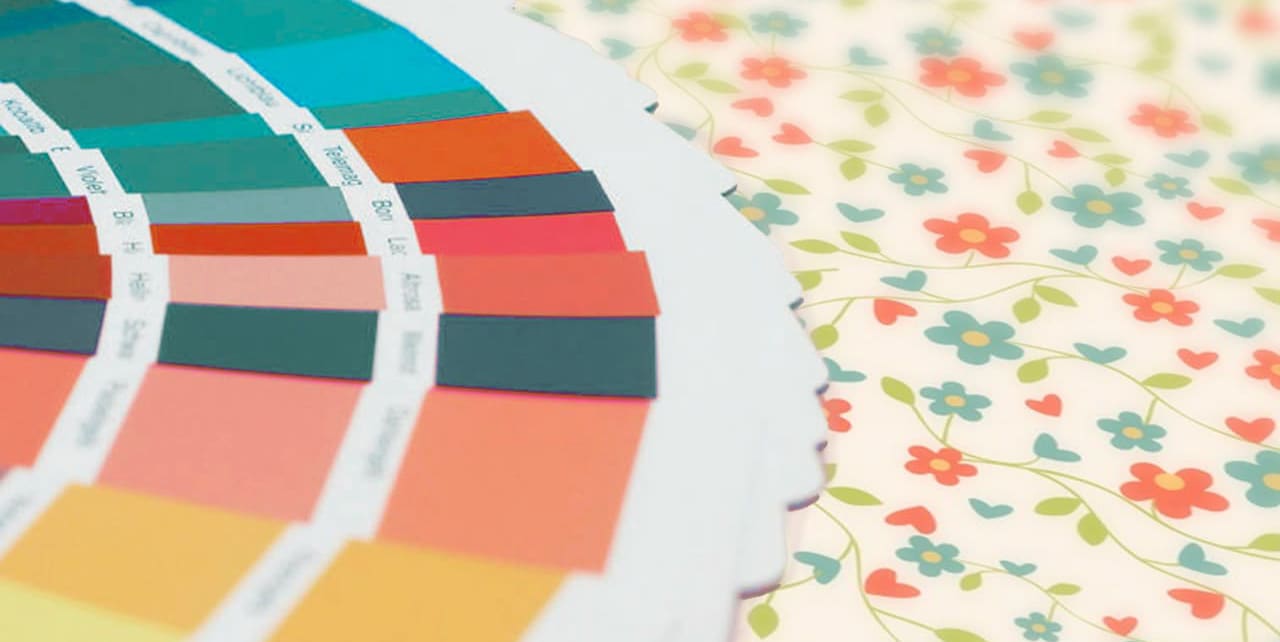 We highly recommend purchasing a sample or "press proof". This is when your design is printed at actual size on the same exact material, so you get an accurate preview of what your final rolls will look like.
If your requirements for a match are very strict, there's a strong possibility that multiple samples may need to be purchased. Expectations on timing and cost should be adjusted accordingly. Letting the colors have some wiggle room definitely expedites projects and keeps the cost down.
NOTE: Many digital printers use a CMYK digital process with UV inks. While such technology is capable of producing millions of colors, sometimes a perfect/exact match is not possible, especially for wallpapers that use metallic/solid inks or exotic pigments.
Total Pricing Variables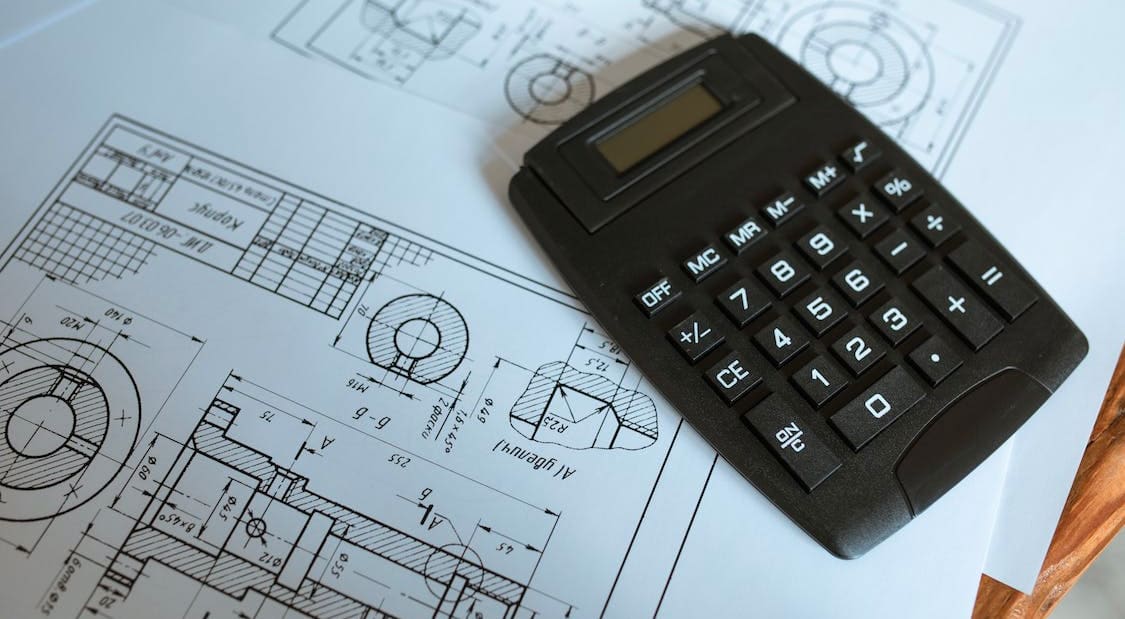 Square Footage: Clearly nothing impacts price more than the amount of wallpaper you need. In our experience 100-150 square feet is about the average requested size. If you don't know what your area is, you can get it simply by multiplying the width of a wall (in feet) by its height.
Number of colors: As we mentioned earlier, not only does it add to design budget, but the necessity to print samples and provide small palettes of options adds to production time and material cost.
Material/Stock: Most print shops will offer traditional wallcoverings with lots of textures/effects. These typically are installed in a traditional fashion using a special paste. A more economic and speedy option is "peel and stick" wallpaper, which comes with its own adhesive backing.
Printing Method: In the case where you are not satisfied with the results of a digital press, there are other options, including screenblock printing, which can more faithfully reproduce certain designs. These methods are time-consuming, costly, and beyond our area of expertise.
Advantages of Digital Reproduction & Printing
Digital layout allows rolls to be tailored for each space, ensuring a perfect fit, easier installation, along with reduced waste & cost. For step repeat patterns, your installer will no longer need to measure each vertical drop since these panels are designed for easy, side-by-side installation.
Digital Printing is also far more time & cost effective for replication as opposed to more traditional methods like custom block printing, which are more elaborate and time consuming processes which demand a very special expertise.
Yet another advantage is the longevity of digital artwork. Simply store your file in a backup service like Dropbox or Google Drive. It will be easy for you to send out if you ever need a reprint of your wall. We've also had instances of homeowners breaking down walls or expanding the footprint of their home. In this scenario, being able to order more rolls makes life a lot easier.
Disadvantages of Digital Printing
As mentioned earlier, matching of certain inks and colors may not be possible with the digital CMYK process. Deeply saturated hues, metallics, flourescents, etc can only be approximated.
Traditional wallpaper printing methods often leave thick layers of paint which provide additional texture. Since digital printing relies on the paper absorbing all the ink, rather than sitting on top of it in a thick layer, this effect is not achievable
Limitations on the types of materials you can print on. Wallcoverings for digital printing must be specially manufactured for this purpose, whereas traditional screen or block printing can be applied to almost any material, including paper.
We've found these cases to be very rare, but it's worth mentioning if you find yourself in the market for reproducing old specialty wallpapers for a historic renovation project.
Our Experience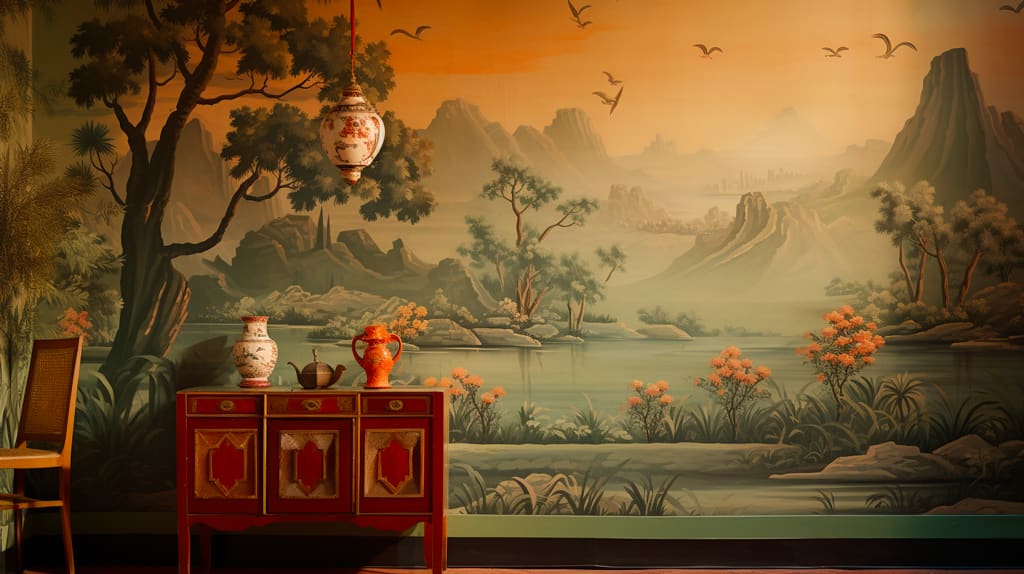 Built on decades of printing knowledge, and a love of history and conservation, wallpaper reproduction has become our most popular service by far. When ebay, craigslist and all the fruitless internet searches have exhausted the hope of the people, Fine Print NYC is the #1 place they turn to for reprinting wallpapers which are discontinued, our of print or damaged beyond repair.
This is what we do all day, every day. And we love it! If you have any questions or would like to send us some samples, feel free to contact one of our project managers at inquiries@fineprintnyc.com. We are also available to take your call from 9:30AM-5:30PM EST at (212) 619-5446.